Our services provided
Intire is a boutique consultancy firm that is specialized in sustainability reporting, integrated reporting, and non-financial reporting. What makes us not just a consultancy firm is our experience in managing the reporting process and our data-driven one-stop-shop service: from value creation to reporting and communication, from compliance to sustainability management.
Our services include your whole reporting process, all with a data-driven approach using smart-tooling and the latest technologies:
Why you should start your data-driven reporting process now!
Besides the existing and upcoming regulations and legislations that are increasing your need for ESG reporting, there are many more reasons why you should start reporting now using a technology- and data-driven approach.
Reporting and communicating on non-financial data is taking flight at a tremendous pace. Increases in frequency, granularity, and regulation result in a need for more data and frankly, a lot more work. Even though your resources stay the same. This creates a data gap that can only be closed with the help of technology.
Your insights are only as good as the quality of your data. With technology and smart tooling, the probability of faulty entries, missing data, or other human-made errors is minimized. Shortening and automating the collecting and analysis of data allows users across your organization to access all relevant information from one central source.
What gets measured, gets managed! Good sustainability management software helps you keep track and supports your decision-making on ESG in a broad sense. From emissions and waste to diversity and corruption prevention.
Automating your sustainability reporting process also enables you to report in time and engage your stakeholders with intuitive dashboards and convincing reports. The result? A strong relationship with your stakeholders built on trust and transparency.
From coaching to full implementation
Depending on your needs, Intire can take different roles in the services we provide. From coaching to full implementation and reporting, depending on your organization's needs we create a customized approach to maximize your benefits.
Sustainability reporting & Intire
Intire is part of a network with over 200+ consultants with a broad range of knowledge across different disciplines. The whole reporting process also consists of many different disciplines and expertise: Which regulations and legislations are in place? What technologies are available? How do you create a consistent and clear message to engage your stakeholders along the way? These questions and more are all answered by our consultants and their unique discipline.
Besides our one-stop-shop approach, we have experience and lessons learned on sustainability and reporting since 2012. We have created a proven methodology and best practices which have already helped 50+ clients worldwide, big and small, in their sustainability and integrated reporting process.
Focus on sustainability reporting and technology since 2012
In-depth knowledge of sustainability reporting and frameworks
Flexibility combined with best practices
Trusted advisor of large and listed organizations
Part of a network with 200+ consultants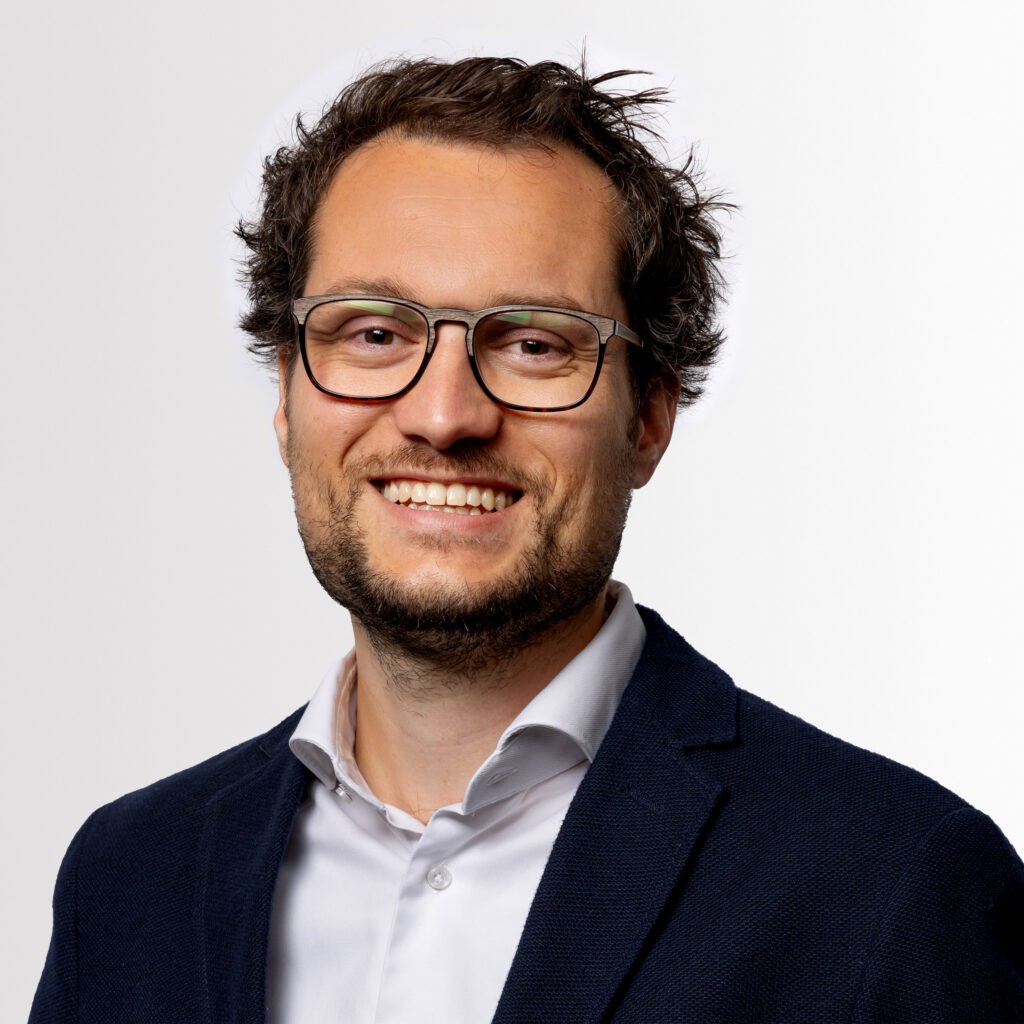 Want to discuss the possibilities? Contact Wesley now!
Each company is unique. That's why we look into your company's needs to create a customized plan for your specific needs. Contact Wesley to discuss the possibilities! He's more than happy to give you all the ins-and-outs.