The CSRD, a topic many organizations will be facing soon. However, there is quite some misunderstanding, misinformation, and general unclarity about the upcoming CSRD regulation. What do you need to report on and when? These and other questions will be answered as best as possible with an updated timeline on the upcoming CSRD. Also, we want to emphasize why it's still important to act now even though the enactment of the regulation has been delayed.
For more information about the basics of the CSRD, read our in-depth blog post here.
If you are interested to read our most recent blog on the CSRD, click here.
Delays in the CSRD
The Council of the European Union has proposed a delay in the enactment of the CSRD. On top of that, they have proposed the enactment of the CSRD at different times for different groups of organizations. These groups of organizations will have to report consistent with the CSRD at different times to ensure a smooth transition to reasonable assurance, in line with the resources these organizations have available.
Updated timeline: when will who need to report?
The scope of the CSRD has been categorized into four different groups of organizations that have to report at different times. These groups and deadlines for implementation are as followed:
Organizations already subject to the NFRD: 1 January 2024 (reporting in 2025 on 2024 data).
Large organizations not currently subject to the NFRD: 1 January 2025 (reporting 2026 on 2025 data).
Listed Small to Medium sized Enterprises (SMEs): 1 January 2026 (reporting 2027 on 2026 data)
Small credit institutions and insurance undertakings: 1 January 2026 (reporting 2027 on 2026 data)
Moreover, a transition period has been added to the proposal. This transition period gives organizations enough time to transition to reasonable assurance in their sustainability/integrated reporting. Each group is given a six-year deadline after the Directive enters into force for them to transition from CSRD reference to compliance and reasonable assurance.
A special transition period is also given to SMEs, to provide them flexibility for the provision of information on their value chains, which can be a costly process for organizations with limited resources. Hence, it is proposed to give SMEs a special, second transition period of three years, where undertakings who are unable to provide certain information due to a lack of data from their value chains, are afforded flexibly.
We have made a timeline to clarify the deadlines.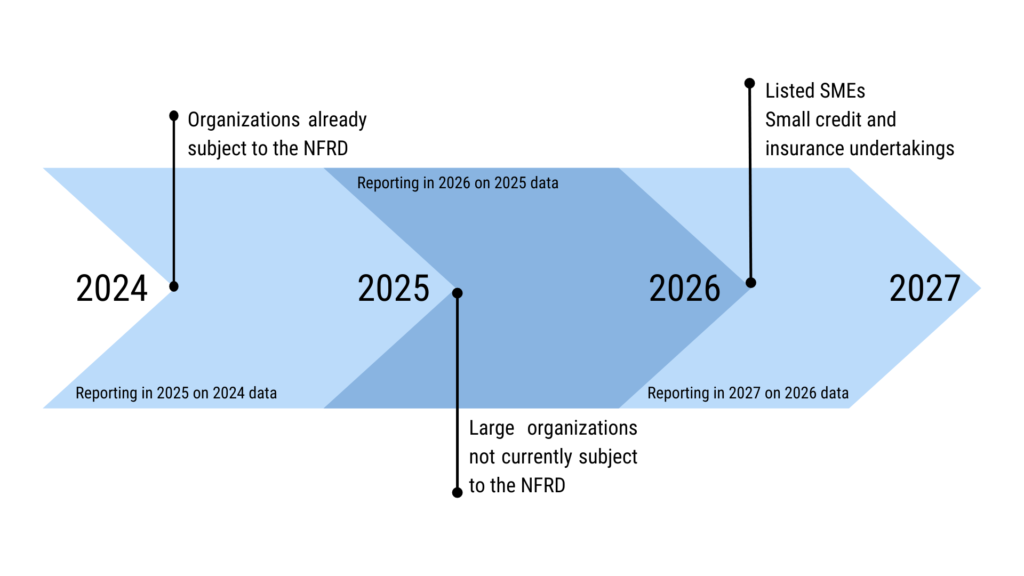 Still not sure when your organization will have to report under the CSRD? Don't hesitate and contact us!
Webinar CSRD and EU Taxonomy
With mandatory requirements, rapidly changing timelines, and a lack of clarity about when and what exactly needs to be reported, many companies are uncertain about how to prepare for the CSRD and EU Taxonomy. In this webinar on the 19th of May, Valentijn will dive into the latest developments and provide you with tips on how to best prepare for these mandatory disclosures.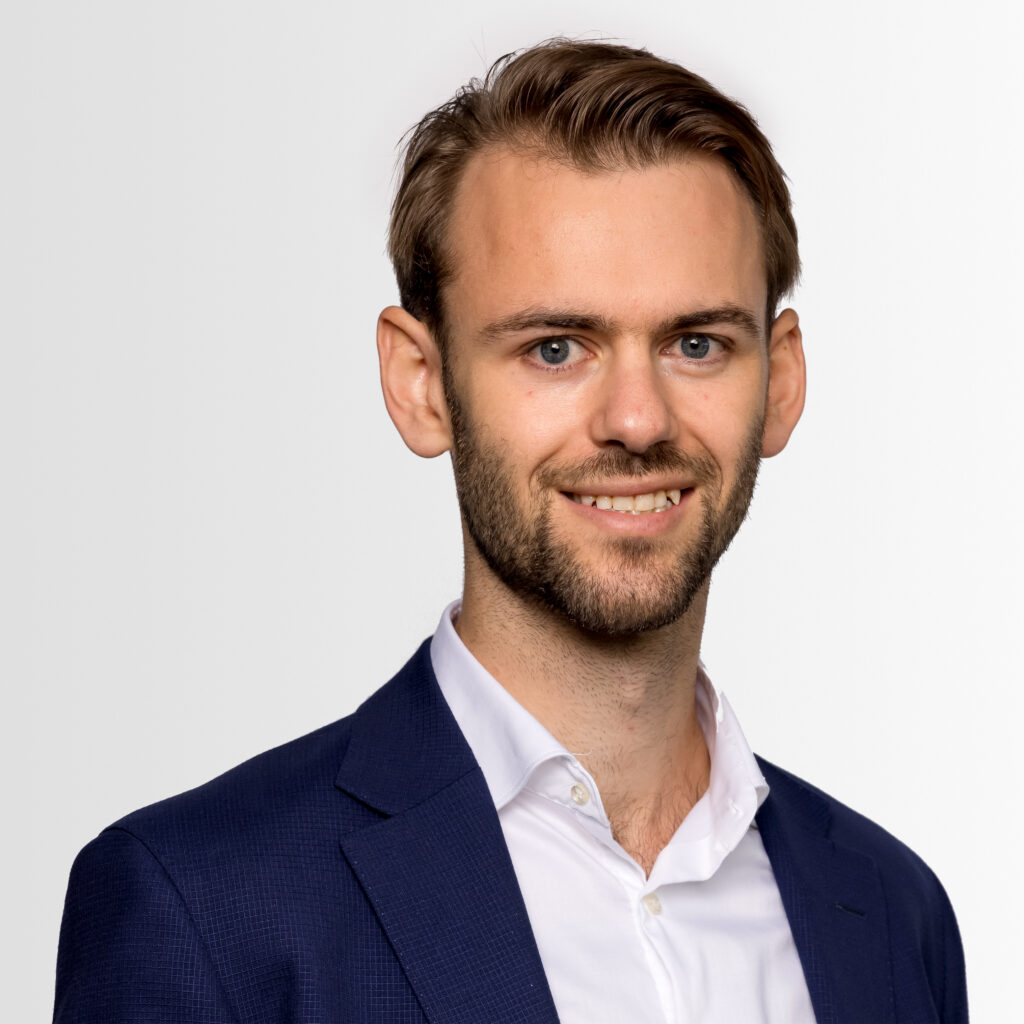 What will be in the CSRD regulation?
One of the reasons delays have been proposed is due to the lack of information and details on the content of the CSRD. Hence, we unfortunately can't tell with 100% accuracy what will be in the CSRD regulation. However, there are some concepts that we predict to be a part of the CSRD.
Yearly reporting on material sustainability topics, of which the topics should at least cover to some extent environmental, social, employee, diversity, human rights, and anti-corruption & bribery matters.
Moreover, it should be transparent on how these material topics are taken into account in the organization its strategy, governance, policies, processes, systems, KPIs, targets, and results.
Material topics should be assessed according to the double materiality principle. In other words, materiality is to be evaluated on both the financial impact on the company as a result of sustainability risks and opportunities, as well as the impact the organization has on people and the planet itself.
Moreover, an important part of the materiality assessment is to take stakeholder concerns into account. The process of how the stakeholder concerns are determined must be transparent and recorded in the CSR report.
Information on sustainability risks and important negative effects, including those in the value chain, on top of due diligence with suppliers in order to minimize these negative effects.
Scenario planning and target setting in line with the Paris Agreement and tracking of the performance on these targets will also be part of the reporting standard.
The CSRD aims to ensure alignment specifically with the SFDR and EU Taxonomy to reduce complexity and potential duplicative reporting requirements.
Why you still need to act now!
Many organizations will be relieved to hear about the proposed delays in the deadlines of the CSRD. However, this doesn't mean you can just sit tight until the deadline approaches!
The CSRD asks for a higher frequency of data, on a more granular level, with an extensive audit trail to ensure reasonable assurance in reporting. This creates not only more (complex) data that needs to be collected and analyzed, but also naturally a lot more work. Altogether while your resources stay the same.
What data do you already collect? Where is it stored? What data will you need to start collecting? What KPIs will be used? Which tool will you use to automate the process?
Answering these questions takes up time. The sooner you start, the better you will be able to answer them with the least amount of effort. Note that reporting on your sustainability performance is more than just a mandatory burden. Reporting on your sustainability reporting can be a chance to contribute to the shift to a sustainable economy, a chance to connect with suppliers and other stakeholders to develop new sustainable business models, and thus enhance your competitive position.
Reach out to us to discuss your situation and see how we can help you prepare for the CSRD.