Overview of sustainability management software
Good sustainability management software helps you keep track of ESG in a broad sense. From emissions and waste to diversity and corruption prevention.
Additionally, the correct tool should allow you to link to external standards as well as support internal reporting.
Lastly it should benefit your communication with all stakeholders, for instance your suppliers, but also your customers.
Software landscape
The landscape for Sustainability Management / ESG reporting software is fairly crowded. In some of the last industry benchmarks there were 22 participants, and at least another 20 that were mentioned but did not qualify. Besides being crowded, the software realm is also very volatile, resulting in a very high number of transactions between various software companies.
So which tools are best equipped to fulfill all these tasks? Below we give you an overview of some industry leading tools and some interesting innovators.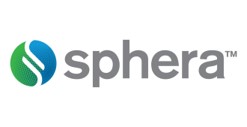 Sphera is a US-based innovator with a large worldwide customer base. They provide an integrated risk management solution with a focus on sustainability and EHS.
Integrated risk management software
Extensive data integration capabilities
Up to date data library with frameworks, benchmarks, best practices and reporting schemes
Advanced reporting and dashboarding layer

Enablon is a French technology leader in the field of integrated reporting software. Enablon features broad capabilities ranging from risk management to sustainability.
Allows for versatile use across many value drivers
Uses different modules to cover the different topics
Strong risk management capabilities
Strong incident and safety management

Beezzz is a Dutch innovator that leverages the Microsoft platform in their ESG solution. It consists of an integrated platform which can be implemented using a modular approach.
Actual and Planning data collection, calculation, auditing and reporting
Covers the whole ESG suite
Easy roll out and user acceptance
Fully integrated with your Microsoft landscape
Transparent and attractive pricing

Position Green is a Swedish organization that provides a data-driven platform for sustainability reporting. The Position Green platform allows for data gathering, managing, analyzing, calculating and reporting all in one place.
Full data traceability and overview
Automated data collection, calculation, visualization and reporting
Built-in standards and sustainability best practices
Additional products for supplier assessment and investment monitoring

Workiva is a US-based organization that provides a data-driven platform to simplify ESG reporting. Workiva's fit-for-purpose technology solutions streamline processes, connect data and teams, and ensure consistency— all within a controlled, secure, audit-ready, cloud platform.
Connect your data through APIs and proprietary systems
Easily explore, transform, and build data sets
Streamline data gathering and analysis for reporting
Automated everyday data reporting tasks
Sturnis helps you with the efficient creation and publication of your corporate reports. It facilitates collaboration of employees from various departments while assigning appropriate responsibilities and access to information.
Collaborative disclosure process
Integrate data from source systems in narratives
Use workflows within a single controlled dashboard
Integration with Microsoft Office

Address ESG evolving requirements with a pre-built and configurable expert solution that streamlines data collection, calculation, and KPI disclosure with CCH Tagetik. Beyond compliance, the true power of this solution is that it shows you how ESG initiatives and financial performance converge. By embedding ESG KPIs into your financial and operational plans, you're equipped to improve decision making, identify growth opportunities, and combat risk – credit, climate, reputational, and more.
Create disclosures confidently using pre-defined content
Improve control using a process workflow and audit logs
Centralize financial, nonfinancial and ESG data
Reduce risk with built-in calculations and standard reports
Other options…
This collection is by no means exhaustive, there are many other tools on the market that, depending on your specific requirements, have a better fit with your organization. That's why it is important to spend time and attention on the selection process and we'd be more than happy to help.