Besides internal motivation to start reporting on sustainability performance, many organizations in Europe are facing external pressure likewise. The sustainability reporting process is rapidly evolving with upcoming EU regulations. All the mandatory requirements that are coming in to place make sure that, step by step, the sustainability reporting process is starting to look like the financial reporting process. But what sustainability reporting regulations will your organization have to report in accordance with? And what do these regulations require you to report on? These can be difficult questions to answer. That's why we offer the EU regulation scan – a service where we answer these questions for you. This comprehensive scan allows your company to get an insight in what regulations will be relevant for you, what their requirements are, what data you will have to collect and report on, and optionally, how to get there.
Determine which parts of the ESG-related laws apply to your company.
List reporting requirements per legislation based on existing information available (e.g., materiality matrix).
Answer questions important reporting questions such as 'How should the report be designed?', 'Which principles must be followed?', and 'What are the requirements with regard to audit and process description?'.
Document results and findings, specific deliverable can be custom.
Reporting-out to discuss the results together and plan concrete follow-up actions if necessary.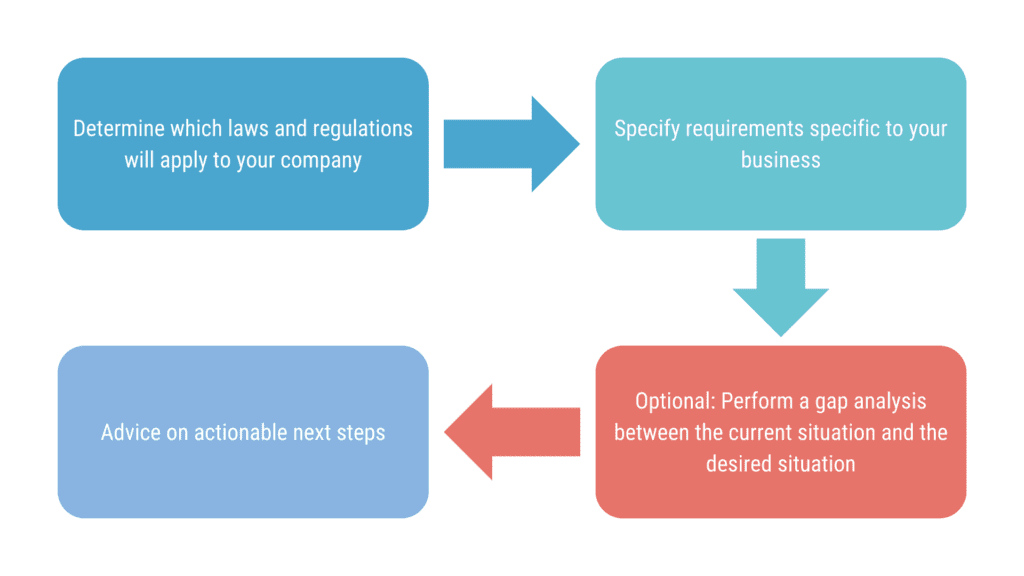 In order to deliver the EU regulation scan, we need to understand your organization its' own operations as well as its' place in the value chain in order to identify which regulations apply. Next, we define which requirements apply based on the material topics of your organization. Each requirement applicable is further specified in order to investigate and analyze to what extend this has an impact on your reporting commitments. Optionally, a detailed gap analysis between current situation and desired situation can be made. Lastly, we create and present to you a requirements document with hands on next steps.
Of course, we are more than happy to discuss and customize this approach to your specific needs.
Zeelandia

"Intire has a hands-on and pragmatic approach to analyzing the upcoming sustainability regulations which are rapidly evolving. Thanks to the Intire EU regulation scan we have a better understanding of the specific requirements which Zeelandia will have to comply with. On top of that, Intire advised us with clear next steps so we can prepare ourselves in time."
Want to find out more? Please fill in the form below and we will be in contact with you as soon as possible!
EU Regulation scan
Interested in the EU Regulation Scan? Fill in the form and we'll contact you for more information!
No time to waste? Give Wesley a call, he is more than happy to discuss our regulation scan further with you: +31 70 300 3070