The Future of Corporate Reporting | March 24, 2022 | 14:00 – 17:00 CET | online
The 9th edition of The Future of Corporate Reporting will take place on Thursday, March 24 – just like last year in an online format.
In previous editions, leaders and experts from business (CFO Boskalis, Head of Sustainability and Chief Accountant Signify, Sr Director ASML, Director Sustainability Lumileds, Head of Sustainable Investing Robeco), the Academic field (Erasmus University and Tilburg University) and standard setters (IFRS, GRI, SASB) shared their vision and approach on trends in Corporate Reporting.
Watch the recordings of the last edition here.
Keynote speakers
For this year, we are pleased to announce our keynote speaker:
Arjan Brouwer
Professor External Reporting at VU Amsterdam (The most sustainable university in the Netherlands) and Partner at PwC.
As Professor, Arjan contributes to education and research about external reporting. He is a member of Accountancy Europe's Corporate Reporting Policy Group, the AFM's 'commissie financiële verslaggeving en accountancy' and ESMA's Consultative Working Group of the Corporate Reporting Standing Committee. Through which he contributes more broadly to the quality of reporting and assurance. Arjan is also (co-)author of more than 100 professional and academic publications about accounting and auditing.
As a strong advocate for (corporate) transparency, Arjan will share his vision on corporate reporting and the integration of financial and non-financial information.
Peter Paul Boon
Global Head of Tax of NN Group.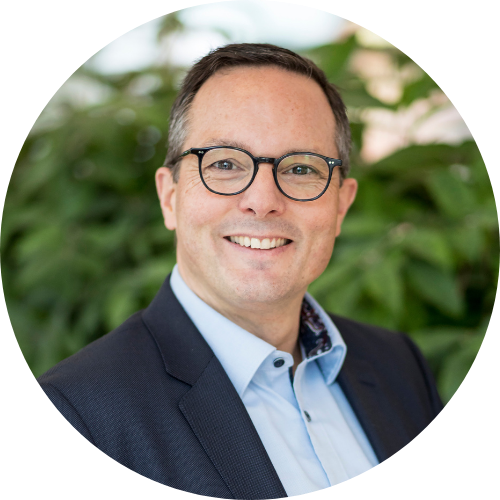 NN Group is an international financial services company which has its roots in the Netherlands but is active in 19 countries.
In 2019 Peter Paul and his team published a Total Tax Contribution report, which made NN Group the first multinational in the Netherlands to do this. NN Group ranked number 1 for three consecutive years in the Tax Transparency Benchmark, published by the Dutch association of investors for Sustainable Development (VBDO).
During The Future of Corporate Reporting, Peter Paul will share his insights and vision on tax transparency.
Program
Sustainability Reporting
Valentijn Veurtjes will be giving a full overview of the landscape in sustainability reporting as part of The Future of Corporate Reporting 2022. He will cover EU regulations such as the CSRD and the EU Taxonomy, as well as recent developments in sustainability standard setters. Special attention will go to the newly created International Sustainability Standards Board (ISSB) and the updated GRI standards.
Integrated Reporting – the journey of Arcadis
Laura van Oorschot (now Senior Manager at KPMG) will share her experiences from her role as Director Group Reporting & Accounting at Arcadis. Over the past few years, she has been (co-)responsible for the Annual Integrated Report and she was one of the key drivers of Integrated Reporting and Sustainability Reporting at Arcadis.
Laura will walk us through the development of the annual report, the changing finance process (also driven by iXBRL requirements) and her department's leadership role in this change. Furthermore, she will elaborate on how technology (Sturnis365) has enabled this process and created the opportunity for Arcadis to publish their annual report one month earlier than before.
Also more companies, such as GrandVision and PP Group, will share their case studies. We will announce more speakers and the full program soon.
Details
Date: Thursday, March 24
Time: 14:00 – 17:00 CET
Location: online
Investment: free
Sign up to get updated about the program.
We are looking forward to seeing you online on March 24, 2022!
Registration for this event is closed!
Would you still like to attend? Please contact Bert van Leeuwen (bert.van.leeuwen@bluebump.nl).
I'd be happy to join the The Future of Corporate Reporting online event 24/3.

Thank you for your comment, Herman! The mandatory application date for the first two objectives of the EU Taxonomy (Climate…

Hi Laura, thanks for the interesting contribution! One pressing question: What are the final (if applicable) timelines for Reporting EU…